FEATURED SCHOOL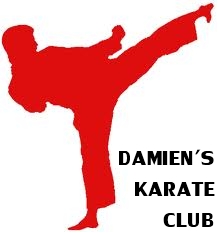 Damien's Karate Club of Syracuse, NY is our current featured school due to an overwhelming amount of success in early 2012. With many new registered Kenpo Alliance students, and one new Kenpo Alliance instructor -- 2012 will be one to remember!
Kenpo Alliance: What is your name and background?
My name is Damien Carlone and I have been a martial artist most of my life, and have had a small karate club for the last 5 years. I joined The Kenpo Alliance in 2011 and decided in 2012 to begin growing my school. I went from 12 students in 2011 to 35 in 2012!
Kenpo Alliance: What style of karate do you teach?
I teach both Krav Maga and American Kenpo Karate at my school. Both are amazing self-defense styles with a proven history of effectiveness!
Kenpo Alliance: What are your goals for 2012?
Our goal is to take Damien's Karate Club to the next level and surpass the 50 student mark by the end of 2012!
Kenpo Alliance: What is your favorite part of The Kenpo Alliance?
My students really like the fact that they are part of an organization that is passionate about American Kenpo and provides quality certifcates as they move from belt to belt.
Kenpo Alliance: What is your favorite American Kenpo Self-Defense Technique?
Five Swords, duh! Hahahah! Honestly it really does seem like about the time a student learns five swords is when they start to understand how their life is changed forever. About that time a student realizes that Kenpo is going to be a part of their life for now on. Even my black belt's eyes light up if I tell them to do five swords. Mine too!
Kenpo Alliance: Well said! Thank you very much for your time!